Sub Categories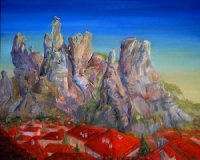 This collection contains florals, landscapes, still lives, realistic, impressionist, illustrative and surreal paintings in acrylic or oil. The artwork exhibited here are original art which is one of a kind. It may be possible that I or a gallery may have already sold a work of art that you wish to order. Therefore, please understand that all artwork on our site is subject to availability. If the work of art is no longer available, I will notify you and you may wish to either cancel your order or permit me to suggest a suitable replacement.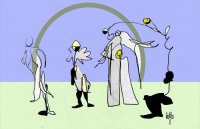 DRAWINGS: Charcoal, Caran D'Ache, Pencil,Graphite, also including pen and ink drawings as well.


PRINTS: All prints in this collection were hand printed by the artist, Anthe on her own press or by hand with the exception of the digital collage prints.

Intaglio Prints - Aquatints,Drypoints,Etchings

Relief Prints- Linoleum cuts, Rubber cut,& Woodcuts

Digital Prints- Original drawings created by Anthe, inputted and then manipulated in the computer where they are then printed by a pigment printer.